About Us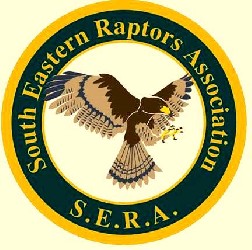 South Eastern Raptor Association (SERA) was founded in 1979 and over the years has welcomed a broad spectrum of members from those with a general interest in birds of prey, to breeders and practising falconers. In recent years the membership has shifted much more to hunting birds of prey and currently some 80% of members are actively hunting their hawks and falcons.New members are made very welcome and can expect to receive advice and encouragement from the many experienced falconers in our club. Where possible, those wishing to learn about the art of falconry will be given a personal mentor to guide them in all matters relating to the care, welfare, management, training and hunting of birds of prey.We are a very friendly club and many social events are held throughout the year. These include our annual summer spit roast, Christmas dinner and end of season dinner dance. Members also benefit from guest speakers, quizzes and open meetings. South Eastern Raptor Association (SERA) have a program of Field Meets from September to March when members gather to hunt their birds, and enjoy the company of other falconers within the club.
South Eastern Raptor Association (SERA) meets throughout the year on the second Sunday of each month. The venue is the Village Hall in Groombridge village near Tunbridge Wells, Kent at 10:30 am. Coffee is served on arrival, and the meetings normally conclude by 12:00pm, when members retire to the bar at the Junction Inn, just up the road. This is an excellent public house serving good beer and food.
Subscriptions
The current subscription for membership of South Eastern Raptor Association (SERA). is £30 per year. The AGM is held every January, where members elect their committee, and put forward ideas and suggestions for the coming year.